News classification
Contact us
Add: 19-702,SongQuan Villa,Taibai Road,Luohu,Shenzhen,China
Tel: +86-755-25512007
Fax: +86-755-25512007-2005
Email: sales@conterway.com
BOSCH nde-5503-a fixed ball type 5MP HDR 3-10mm, professional IP ball type camera automatically suitable for indoor MP monitoring, with h. 265, universal intelligent video analysis
BOSCH nde-5503-a fixed ball type 5MP HDR 3-10mm, professional IP ball type camera automatically suitable for indoor MP monitoring, with h. 265, universal intelligent video analysis
BOSCH nde-5503-a fixed ball type 5MP HDR 3-10mm, professional IP ball type camera automatically suitable for indoor MP monitoring, with h. 265, universal intelligent video analysis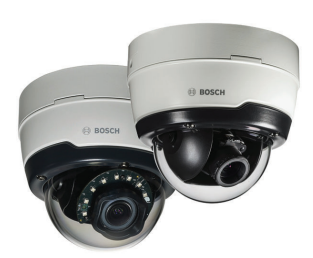 Use autozoom/focus lenses, setup wizards, and preconfigured modes
Features, installation is easier
U 5MP resolution, image quality up to 30 FPS, can provide high definition
image
U multiple fully configurable h. 265 data streams
U is the built-in Essential for triggering related alerts and quickly retrieving data
Video Analytics,
U high dynamic range, which can present both the bright area and the dark area of the scene
Every detail
Bosch 5MP indoor ball camera is a professional surveillance camera, which can provide high quality
MP image quality to meet the stringent security and monitoring network requirements. The ball type
The camera is a real day/night dual camera, available during the day or night
Excellent performance.
One version comes with a built-in active infrared light that can be extremely bright in the sun
Provides superior performance in a weak environment.
System overview
Stylish indoor ball cameras that are easy to install
The stylish design is suitable for installation occasions that emphasize the appearance and flexible coverage of the area, which is the room
Ideal for internal use. Zoom lens allows you to select the most suitable field for your application
The area covered by the junction. By using a proprietary cradle head unit, the installer can choose
Choose the right monitoring area. Installation options are varied, including surface mount
Installation, wall installation and ceiling installation.
The auto zoom/focus lens wizard makes it easy for the installer to make sure that it's night or day
Accurate zoom and focusing effects are obtained late. The wizard can be stimulated either by PC
Live, can also be activated through the on-board camera button, for flexible selection of the most suitable
The workflow.
The AVF (automatic zoom) feature means you can zoom without turning on the camera. Since the
The dynamic electric zoom/focus adjustment combined with a 1:1 pixel mapping ensures that the camera is always accurate
Focus.
function
Universal intelligent video analysis
Built-in video analysis strengthens the concept of cutting-edge intelligent technology and can now provide even stronger support
Big features. Essential Video Analytics is well suited to be in the probe range
Used in a limited controlled environment.
The system will reliably detect, track, and analyze objects and contacts in predefined alerts
I'll let you know when I send it. A series of intelligent alarm rules make complex tasks easy
Single, and greatly reduce false positives.
Add metadata to your video to add awareness and structure. This gives you
Correlogram can be quickly retrieved from video stored for up to several hours
Like. Metadata can also be used to provide irrefutable court evidence or based on population data
Optimize business process based on crowd density information.
Calibration is quick and easy - just enter camera height. Internal gyroscope/acceleration
The meter sensor provides additional information to accurately calibrate the video analysis.
High dynamic range
The camera has a high dynamic range. Use multiple exposure processes, even at the same time
In the scene, more details can be captured in both the bright and dark areas.
This way, you can easily distinguish between objects and features, such as with bright backlights
In the face.
The actual dynamic range of the camera is according to IEC 62676 part 5 using light
Electrical conversion function (OECF) analysis of the measurement. You get one using this method
Standard results for comparison with other cameras.
The Content -based Imaging Technology
Content Based Imaging Technology(CBIT) can be used from the root
Improve image quality under all lighting conditions and identify areas requiring enhanced processing
The domain. This camera checks the scene using Essential Video Analytics and
Provide feedback to recalibrate image processing. This will not only improve the priority areas
Domain details can also improve overall image performance. For example, Intelligent Auto
The Exposure technology allows you to view movement in bright and dark areas of a scene
The object.
Intelligent data flow reduces bandwidth and storage requirements
The low-noise image and efficient h. 265 compression technology provide a clear image of the
The camera has up to 80 percent less bandwidth than the standard h.264 camera
And storage requirements. In this new generation of cameras, the use of smart data streams,
Make cameras smarter. The camera subtly optimizes the detail bandwidth ratio,
Provides the most useful images. The smart encoder can continuously scan the entire scene to
And scene area, and according to the relevant information such as mobile dynamic adjustment compression. Combination can be
Intelligent is active in analyzing scene content and reducing noise artifacts accordingly
Dynamic Noise Reduction technology with an 80% Reduction in bitrate. by
The source noise is reduced during image capture and the bitrate reduction does not affect the image
Quality. This has resulted in a significant reduction in storage costs and network stress, while still maintaining the same
Maintain high image quality and motion smoothness.
Optimized bit rate profile
The table shows the average frame rates in KB /s under h. 265 mode
Typical optimized bit rate:
FPS 5MP 4MP 3MP 1080p
30 1597 1210 864 600
12 1205 913 652 438
5 799 605 432 284
2 344 261 186 122
Multiple data streams
Innovative multi-stream capabilities provide multiple h.264 or h.265 data streams
And an m-‑ JPEG data stream. These data streams can help achieve bandwidth savings
For viewing and recording, and to facilitate integration with third-party video management systems.
The camera can run multiple independent streams of data, allowing for first and second
Each data stream sets a different resolution and frame rate. Users can also choose to use
A copy of the first data stream.
The third data stream USES the I frame of the first data stream; The fourth data stream is the most
High 10 Mbit/s bit rate display JPEG images.
Two-way call and voice alarm
The two-way call function allows operators to communicate with each other via external audio line inputs and outputs
Visitors or intruders communicate. Audio detection can be used to generate a message if necessary
P.
If required by local law, it can be permanently blocked by a security license key
Receiver.
Damage and movement detection
Multiple configuration options can be used to send alarm messages related to camera damage
Number. Built-in algorithms for detecting movement in video images can also be used to send alerts
The signal.
Storage management
So, it's available through the Bosch Video Recording Manager
The Video Recording Manager controls the Recording management, or the Recording Manager
The machine USES the iSCSI target directly without any recording software.
The front-end video
MicroSD card slots support up to 2 TB of storage capacity. MicroSD card can
Used for local alarm recording. Pre-alarm video in RAM reduces network footprint
On the video bandwidth, or to extend the effective life of the storage medium (if you make
Video with a microSD card.
Cloud-based services
The camera supports sending JPEG to four different accounts based on time or alarm
Households. These accounts have access to FTP servers or cloud-based storage facilities (e.g
Dropbox, for example. In addition, video clips or JPEG images can also be exported
To these accounts.
You can set an alarm to trigger an E-mail or SMS notification so that you always
Know the exception event.
Easy to install
The camera can be powered by an Ethernet power supply standard network cable connection.
With this configuration, only a single cable connection is required to view and control the camera, and
Power it. PoE allows cameras to not only be simplified by not having to use local power
Installed, while also saving money.
The camera can also be powered by a +12 VDC/24 VAC power supply. In order to carry
High system reliability, can connect the camera to PoE and +12 VDC/ at the same time
24 VAC power supply. An uninterruptible power supply is also available
(UPS). This way, even in the event of a power failure, the camera can continue to operate
Make it.
In order to achieve trouble-free network cabling, the camera supports auto-mdix, which
Use of straight or crossed cables is allowed.
Automatic image rotation
Integrated gyro if the camera is mounted vertically or upside down
Instrument/accelerometer sensors automatically corrected image direction (every turn 90 °).
Can also be used with each rotate 90 ° to rotation sensor image manually.
To efficiently capture the details of a longer aisle without reducing clarity, use vertical
Angle mounted camera. The image will be vertical on your monitor with full resolution
Display.
Real day/night switching
The camera adopts mechanical filter technology, which can realize realistic color in the daytime and at night
Get excellent images and clear focus under any lighting conditions
The image.
Mixed mode
Simulating the video output enables the camera to work in mixed mode. This mode passes through
The SMB connector provides both high definition video streaming and analog video output. mixed
Combined functions provide easy migration from traditional CCTV to modern ip-based systems
Moving path.
DORI cover
DORI is a standard system
(en-62676-4), used to define the camera to distinguish between people or objects in the coverage area
Ability. For these criteria, the maximum distance that a camera/lens combination can achieve
As shown below:
5MP camera with 3-10mm lens
Night vision (infrared only)
30 meters (98 feet)
LED 10 LED efficient array, 850 nm
The infrared intensity is adjustable
Optical parameters
Lens type 3 to 10 mm auto zoom (AVF) lens, ir
correction
DC aperture f1.3-360
Lens mount mount
Adjust the electric zoom/focus
Aperture control automatic aperture control
Day/night switching mechanical infrared filter
The level of field of 29 ° to 92 °
18 ° to 50 ° vertical field of view
Input/output
Analog video output SMB connectors, CVBS (NTSC), 1 Vpp, 75
Ohm, about 500 TV lines
Audio line input 0.707 Vrms (maximum), 10 kiloohms (typical)
Value), the jack connector
Audio output 0.707 Vrms, typical resistance 16 ohms, jack connection
splicer
Audio input built-in microphone (can be permanently disabled)
Alarm input 1 way input
Alarm input activates short circuit or DC 5V activation
Alarm output 1 way output
Alarm output voltage 30 VDC, maximum load 0.5a
RJ45 Ethernet
Order information
Nde-5503-a fixed ball type 5MP HDR 3-10mm, automatic
Professional IP ball camera for indoor MP monitoring, with h. 265 and
Universal intelligent video analysis function.
Fixed ball camera 5MP AVF h. 265
The order number NDI - 5503 - A
Nde-5503-al fixed ball type 5MP HDR 3-10mm, automatic
Professional IP ball camera for indoor MP monitoring, with h. 265,
Universal intelligent video analysis and integration of infrared functions.
Fixed ball camera 5MP AVF h. 265 IR
The order number NDI - 5503 - AL
The attachment
LTC 9213/01 is suitable for vertical bar installation of LTC c9210, 9212 and 9215
assembler
Flexible pole mounting adapter for camera mounting (with proper wall mounting)
Use with bracket). Maximum weight 9 kg (20 LBS); 3 to 15 inches
Diameter of the pole; Stainless steel belt
Order number LTC 9213/01
NDA-5031-PIP suspension interface board NDI-4/5000
For indoor FLEXIDOME IP 4000i/5000i suspension interface
Plate.
The order number NDA - 5031 - PIP