News classification
Contact us
Add: 19-702,SongQuan Villa,Taibai Road,Luohu,Shenzhen,China
Tel: +86-755-25512007
Fax: +86-755-25512007-2005
Email: sales@conterway.com
AXIS m3045-v webcam HDMI interface real time output webcam fixed mini hemisphere
AXIS m3045-v HDMI AXIS m3045-v HDMI AXIS m3045-v HDMI AXIS m3045-v HDMI AXIS m3045-v HDMI
AXIS m3045-v HDMI AXIS m3045-v HDMI AXIS m3045-v HDMI AXIS m3045-v HDMI AXIS m3045-v HDMI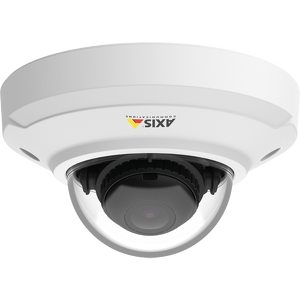 HDTV 1080p fixed mini hemisphere, including HDMI real-time output
HDTV 1080p video quality
Wide dynamic range (WDR) allows detailed rendering of bright and dark areas
Arcs Zipstream technology - saves bandwidth without sacrificing quality
Common monitor real-time streaming HDMI output.
Digital PTZ and multi-point video streaming
Ultra-compact concealed design and economical and efficient installation
Support intelligent analysis
AXIS m3045-v is a full-featured affordable fixed mini hemisphere surveillance camera. It USES HDTV 1080p video quality and public monitor real-time streaming HDMI output. It offers excellent video quality at affordable prices and is ideal for shops, hotels, schools, Banks and offices.
Affordable price and quality of axons
AXIS m3045-v provides you with accurate HDTV 1080p video quality. The camera provides a horizontal field of view of 106°. Moreover, its accompanying wide dynamic range (WDR) technology can be rendered in detail, even at different levels of light.
Clear image. Low bandwidth.
Arx's Zipstream technology reduces storage and bandwidth by as much as 50 percent while capturing important details of full image quality. Video streams can be encoded in h. 264 and Motion JPEG formats. For areas where monitoring is long and narrow, the axons corridor format provides video streaming of portraits. It maximizes image quality while eliminating bandwidth and storage waste.
View large images and details with a single camera
With digital horizontal/vertical rotation/zoom and multi-point video streaming, AXIS m3045-v allows you to view individual video streams of the enlarged portion of the image while viewing the full overview image. This can be done with a single camera, keeping installation and maintenance time and cost low. In addition, this is another way AXIS m3045-v minimizes bandwidth and storage requirements.
Real-time streams of common monitors
AXIS m3045-v USES HDMI output, allowing you to connect the network camera to a public monitor to show that video monitoring is in place.
Palm size - fits anywhere
The AXIS M3044 - V
Small and compact, AXIS m3045-v can be mounted on walls or ceilings as needed. And it can be easily repainted to blend into any environment. The black case is provided as an accessory.
The AXIS M3044 - V
Very simple to install
AXIS m3045-v is suitable for quick and easy installation if you want to keep implementation costs low. The lens is factory focused, so manual focus is not required. With its 3-axis camera Angle adjustment, it can be easily aligned and pointed to any position. AXIS m3045-v is also destruction-resistant and dustproof for optimal performance and minimal downtime.