News classification
Contact us
Add: 19-702,SongQuan Villa,Taibai Road,Luohu,Shenzhen,China
Tel: +86-755-25512007
Fax: +86-755-25512007-2005
Email: sales@conterway.com
AXIS Q1659 network cameras
AXIS Q1659 network cameras
AXIS Q1659 network cameras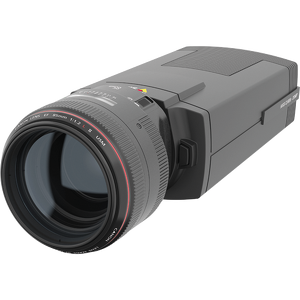 AXIS Q1659 network cameras, further enhance the security camera image quality standard. This product is a blend of high performance of the image sensor, Canon EF lens/EF - S, and the Ann - and flexibility, ease of use, high efficiency, and many other features, can provide excellent image quality and image detail to the extreme, thus meet the demand of all kinds of video monitoring. The camera is very applicable to the city, the airport, transportation, sports venues and other open areas remote monitoring in detail.
Network video market the leading companies in the telecommunications company has developed and the AXIS Q1659 network cameras, first to Canon professional photographic imaging and mature security products. The camera is stationary large range monitoring products has set a high standard of image quality, and adopted the leading image sensor and EF lens technology, even in the most challenging conditions of illumination can also achieve unparalleled color, contrast and image details.
QQ picture 20160921093651. PNG
AXIS Q1659 network camera combines high performance image sensor, the Canon EF EF / -s lens, and the Ann and the flexibility of product line, ease of use, high efficiency, and many other features.
Ann) and the China product manager Zou Yufan said: "the camera is truly the best of both worlds: both have implemented by Canon professional imaging of world-class image quality, also have Ann leading security system and market function, can provide a complete, flexible, easy to manage everything you need for a monitoring project. In addition to high level of image quality and detail, AXIS Q1659 also has a wide range of VMS support, therefore able to quickly integrate into the existing security environment."
AXIS Q1659 in frame rate to provide the resolution of the 20 mp for 8 FPS, able to achieve an unprecedented level of detail, very suitable for remote observation of open area. It adopts digital SLR (DSLR) imaging technology, and can choose according to users' personal demand of seven different EF EF / -s lens. This camera is equipped with an EF lens mounting bracket, convenient replacement lens.
AXIS Q1659 by Ann, and the application software development partners (ADP) plan, get the support of the industry's most large amounts of video management software, and have the AXIS VMS video storage system support. In addition, by Ann and embedded intelligent development platform, video analysis of the camera also can install all kinds of third party applications. At the same time, the camera also support ONVIF specification, therefore can be easily integrated with existing video surveillance system.
In addition, the new camera also USES Ann news and the latest enhancements Zipstream technology, can not affect important image detail, further reduce the storage and bandwidth requirements of video monitoring application. In addition, it also provides an SFP slot to optical fiber connection, so can remote connect to the Internet.