News classification
Contact us
Add: 19-702,SongQuan Villa,Taibai Road,Luohu,Shenzhen,China
Tel: +86-755-25512007
Fax: +86-755-25512007-2005
Email: sales@conterway.com
AXIS Q6128-E PTZ and high-speed ball machine 4k PTZ, the shoot (Sharpdome) network camera
AXIS Q6128-E PTZ and high-speed ball machine 4k PTZ, the shoot (Sharpdome) network camera
AXIS Q6128-E PTZ and high-speed ball machine 4k PTZ, the shoot (Sharpdome) network camera
AXIS Q6128-E PTZ camera network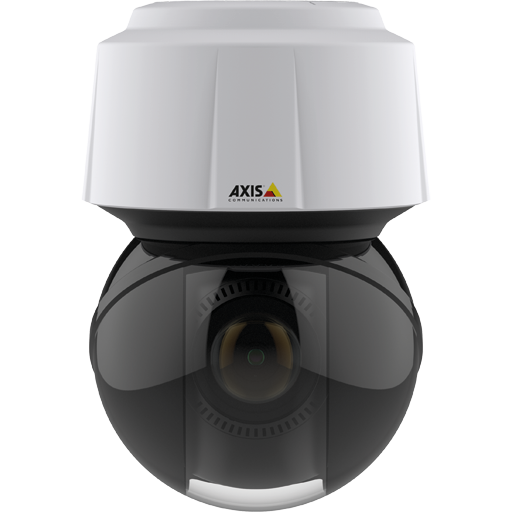 High-speed 4 k PTZ, USES the shoot (Sharpdome) technology
4 k resolution
Ann - and shoot (Sharpdome) technology
Ann - and quick-drying functions (Speed Dry)
Rotational speed of maximum of 700 ° / s
To spray
The AXIS Q6128-E
Specially designed for performance excellence PTZ control
AXIS Q6128-E is a compact type of outdoor PTZ camera hemisphere, 30 FPS can achieve up to 4 k resolution, a 12 x optical zoom and autofocus. 4 k resolution can provide than standard fine HDTV 1080 p resolution images of the four times, significantly improve the quality of the video. In order to save bandwidth, you can satisfy the requirement of forensic recording when 4 k resolution video at 1080 p HDTV resolution real-time view the video.
Horizontal rotation and fast, top speed of 700 ° / SEC, can easily switch to check the location, and track fast moving objects. The camera is used in the gym, plaza, street intersection, the outdoor parking lot and the choice of shopping mall large open area. AXIS Q6128-E also provides electronic image stabilization function, in windy conditions provide smoother video.
4 k
Ann - and sharp technology and quick-drying functions
Sharpdome
Ann - and shoot (Sharpdome) technique can provide level above and the following all directions of the whole scene fidelity and clear image, make the AXIS Q6128 - E also be applied to an excellent selection of uneven terrain. Shoot (Sharpdome) technology provides Ann - "unique" quick-drying "(Speed Dry) function, to provide a sharp image in rain and snow weather. It also can simplify the hemisphere camera cleaning, thus allowing a more efficient way of cleaning, such as high-pressure cleaning.
After optimization, to achieve maximum reliability
AXIS Q6128-E designed for reliable, weatherproof installation place, built-in dust, high pressure water jet, snow and rain and sunshine proof (IP66 and NEMA 4 x protection grade) and shock (IK08 protection grade) function. The camera has the mist function, providing collision detection, find someone to crush the automatic alarm.
The AXIS Q6128-E T91G61
Intelligent video
AXIS Q6128-E built-in video analysis including object and allow the camera to detect the specific area to zoom in senior gatekeeper function. The camera also supports powerful third-party intelligent video applications.
The AXIS Q6128-E video camera clips
Product award
Good Design Award
MTP gold - Poland international safety technology exhibition in 2016
MTP Gold Medal
AXIS Q6128-E has had been awarded the MTP Gold Medal by Pozna ń International Fair (Securex Poland 2016). The Medal is one of the most recognizable allow in the Polish market and is given - after a Thorough assessment by a team of experts, to innovative products of the highest quality. The MTP Gold Medal is a confirmation of the product excellence nessuah brokerage.
MTP Gold Medal
Channel 7 Sydney
Axis camera feeds are now seen every night on the Channel 7 news at 6 PM