News classification
Contact us
Add: 19-702,SongQuan Villa,Taibai Road,Luohu,Shenzhen,China
Tel: +86-755-25512007
Fax: +86-755-25512007-2005
Email: sales@conterway.com
AXIS P5635-E PTZ camera network
AXIS P5635-E PTZ camera network
AXIS P5635 - E PTZ Dome Network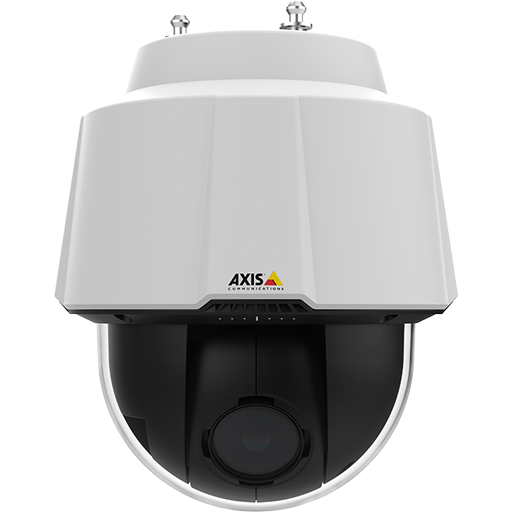 Multi-functional high-performance video camera
Rotate 360 ° continuous level
Outdoor dedicated HDTV 1080 p / 720 p model
Day and night conversion function
Focus awaken
Ann - Zipstream technology
120 dB wide dynamic range, wide dynamic candid technology
Impact detection and advanced the guard function
The Camerap5635e mk2

Value for money

AXIS P56 series contains economic efficient high-performance HDTV PTZ hemisphere network camera, suitable for indoor and outdoor large-scale video monitoring.

Outdoor special AXIS P5624 - E Mk II and AXIS P5635 - E Mk II supports the following functions: continuous level 360 ° rotation; Used to implement the transformation work day and night to light shooting performance excellence; Ann - and the wide dynamic range, wide dynamic candid (120 dB), can present detailed scene of bright and dark areas; Focus, can be in a predefined area to provide instant focal; Impact detection, able to send an alarm when the camera down; Intelligent video, such as senior net keep; Ethernet power enhanced version (PoE +); And for the local storage to record the content of SD card slot. The network camera also adopted the Ann - Zipstream technology, can greatly reduce the bandwidth and storage requirements.
AXIS P5624 - E Mk II is a has 23 times optical zoom 720 p HDTV video camera. It is a large retail, logistics center and a car park ideal.

AXIS P5635 - E Mk II is very suitable for demanding indoor and outdoor video surveillance applications, such as monitoring of the city. It is a 30 x optical zoom function of 1080 p HDTV video machine, to within a certain distance to capture details clearly. Besides the function of the previously mentioned, the feature-rich camera also pick up the dispatch of Ann and electronic image stabilization can work, can provide more high quality video in the vibration environment, and at the same time save bandwidth. It also supports two-way audio, four connecting external devices of input/output port can be configured, and 24 V ac/dc power supply.

The AXIS P5624 - E PTZ Dome Network Camera

The AXIS P5624 - E Mk II
The AXIS P5635 - E PTZ Dome Network Camera
AXIS P5635-E PTZ camera network

The AXIS P5635 - E Mk II
Top video resolution of 1280 x720 1920 x1080
0.2 lux 0.25 minimum illumination/iso (color)
HDTV resolutions 720 p, 1080 p
Optical zoom 23 30
Translation range 360 360 endless endless
Two-way audio
Alarm input/output 4
Image stabilization
Ethernet power supply
Zipstream
Focus recall
Sales calls (WeChat):18927492616,QQ:3314094940