News classification
Contact us
Add: 19-702,SongQuan Villa,Taibai Road,Luohu,Shenzhen,China
Tel: +86-755-25512007
Fax: +86-755-25512007-2005
Email: sales@conterway.com
AXIS Q1775 network camera has shut down, with the AXIS Q1765-LE replacemen
AXIS Q1775 network camera has shut down, with the AXIS Q1765-LE replacemen
AXIS Q1775 network camera has shut down, with the AXIS Q1765-LE replacemen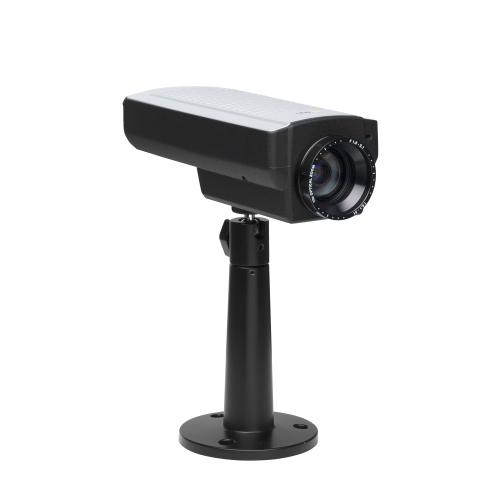 AXIS Q1775 network camera has shut down, with the AXIS Q1765 - LE replacement
Flexible all-weather camera, has the remarkable effect of video and audio

Halt to the sale of products. Support to the 2022-09-29 date
After this date, please refer to the supporting documents.
As long as the product during the warranty period, you can get support.

Recommend a replacement products: AXIS Q1765 - LE
Note: if you need complete specifications, please refer to the recommended replacement product data sheet
1080 p HDTV
10 times zoom and autofocus
WDR -- dynamic capture
All the light under the condition of excellent image quality
48 KHZ audio CD quality
Intelligent video function
AXIS Q1775 fixed network camera is a suitable for indoor use all-weather hd resolution camera, can cover a great distance, provides an overview of the wide field and detailed graphics used for identification purposes. In order to improve the mobile flexibility, camera support even in horizontal turning/vertical yuntai installed on the serial interface.

Excellent image quality and excellent audio effect
10 x optical zoom, 12 times digital zoom and autofocus, AXIS Q1775 can provide needed to perfect the focal length of the instantaneous field of vision.

The cameras of all kinds of wide dynamic range with a wide dynamic capture function, can use different exposure time of multiple images. Advanced video image processing results have excellent clarity and sharpness. With its built-in microphone, the camera can provide excellent 48 kHz two-way audio CD quality.

AXIS Q1775 support multiple independent configuration of h. 264, and the dynamic JPEG video streams under the full frame rate. With function and sequence output function, day and night in all lighting conditions it can offer excellent image quality (even fast moving objects), and there is no motion blur.
WDR - wide dynamic capture
SMPTE HDTV standards
AXIS Q1775 in resolution, color display and frame rate in line with the SMPTE HDTV standards (society of American film and television engineers). The HDTV cameras can provide 1080 p resolution, 16:9 screen aspect ratio, 60/50 FPS full frame rate.
The optional storage and flexible installation
The camera has a built-in SDHC/SDXCTM * memory card slot, which makes it can save several days of video, with no need for any external equipment. Ethernet power supply (IEEE 802.3 af) through the network to provide power for the camera, so don't need the power cable, reduces the installation costs.

Ann dispatch and monitoring with 64 GB microSDXC ™ card

Intelligent video function enhancement and analysis
AXIS Q1775 containing enhanced video motion detecting and active tamper alarm intelligent video analysis features and enhancements. In addition, it also consists of a goalkeeper (Gatekeeper) function,

This function can be magnified image when activity monitoring places, then at a predetermined time interval after the narrow image. The camera also support the installation of intelligent video applications, such as the number of statistics, and the camera application platform and Ann - video hosting system, as well as the software, including ONVIF integrated development programming interface.
Sales calls (WeChat):18927492616,QQ:3314094940